134 S Barrington Av

Los Angeles, CA 90049

310.476.2211 Fax 310.472.8659

Borghese All Over Body

Bronzer $33.00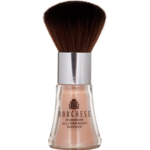 © 2012 Brent-Air Pharmacy Inc. All Rights Reserved. 
*
Compliment Your Glowing Complexion 

This bronzing powder comes with its own brush, so you can give a sun-kissed glow to your body (or face), all without looking unnatural or heavy. For dramatic results, apply over your cheeks, eyes, shoulders and décolletage, anywhere you dare to bare.

Borghese All Over Body Bronzer $33.00

Order by Phone for Pick-Up: (310) 476-2211